Tour Specials!





SAILAWAY to Low Isles PERFECT FOR ALL AGES!
Free Sunset Sail
*Morning Tea with pastries
*Alfresco gourmet lunch
*Afternoon Tea with fruit platters & cakes
*Glass Bottom Boat tour
*Return hotel transfers


* Free Sunset Sail/adult on Sailaway Sunset sail on an evening of your choice
Travel between now and 31/March/2017





Barron River Rafting 2 hours of rafting Grade 3 rapids in the Barron Gorge National Park. All tuition provided.
MAD MONKEY SPECIAL
*Includes Port Douglas hotel transfers
*Pick-up 1.15pm
*Return 6.30pm


*Includes National Park Fees
Travel between now and 31/March/2017





Silversonic Explore 3 outer edge reef locations at Agincourt Ribbon Reef in superb style and comfort. Enjoy over 5 hours exploring the delights of this underwater world.
REEF ADVENTURE!
* Swim with Whales (if encountered)
* Ultra modern Catamaran
* Fastest vessel to the reef
* Super smooth
* 3 of the best reef locations
* 5 hours of actual reef time
* Permit to swim with whales

Silversonic has one of very few permits allowing you to swim with Minke Whales if they are encountered.
Travel between now and 31/March/2017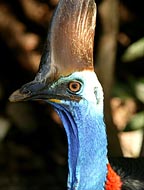 Daintree Discovery Tours Be a part of a small group involving adventure with no crowds. Daintree river cruise followed by a "safari" out to the beautiful Cassowary falls.
MORNING TOUR
- Cassowary Falls for a swim
- Daintree Croc Cruise
- Devonshire Morning Tea


FAMILY SPECIAL RATE


Travel between now and 31/March/2017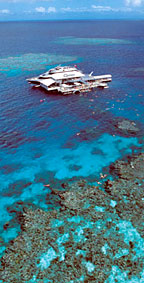 Quicksilver Outer Reef combines an unforgettable Outer Reef cruise to Agincourt Ribbon Reef including a thrilling 10 minute Scenic Reef Flight
REEF FROM THE AIR!
- 10 MINUTE HELI FLIGHT
- SEMI SUB
- UNDERWATER OBSERVATORY
- SNORKELLING
- LUNCH

GREAT FUN!


Travel between now and 31/March/2017
We found 3 tours in the category
Viewing 1 to 3 of 3 tours
Page 1
Exemplar Coaches

Airport Transfers - Meet & Greet
Port Douglas & Palm Cove
Range of vehicles, Coach to Limo
Popularity

Service

Value

Overall

Based on 461 ratings
Heading to Port Douglas or Palm Cove and now working out how best to get from
Cairns
Airport
?
Look no further...
Exemplar Coaches and Limousines
provide excellent value transport services between
Cairns, Palm Cove
and Port Douglas...
more info
BTS Hotel Transfers

Cairns - Beaches & Port Douglas Coach
Hotel Transfers with luggage
Operates daily
Popularity

Service

Value

Overall

Based on 40 ratings
BTS Tours and their Port Douglas Bus Service offer a comfortable and reliable bus services from Cairns and Port Douglas with connecting services and tours to Palm Cove, Port Douglas Markets, Mossman, Mossman Gorge, Daintree and Cape Tribulation...more info

Port Douglas Transfers

Airport Transfers
Private transfers to Port Douglas and surrounds
Personally meet and greet you on arrival at the Ca
....
more info
Viewing 1 to 3 of 3 tours
Page 1
Airport Coach Transfers

If you're not planning to hire a car or helicopter then coach transfers are your next best option for getting to Port Douglas. We recommend Exemplar Coaches, as they are the only company that meet every flight arrival and departure at Cairns Domestic and International Airport. Prices start from $36 per person each way for coach transfers, and these need to paid in full upon booking, as there is no payment facilities onboard the coach.

If you would like us to arrange these for you, then please advise your flight details (flight number and arrival/departure times) so we can arrange the most appropriate times for getting you there and back.
Find out more:
Exemplar Airport - Port Douglas Coach Transfers
Whats Hot!
Travel Tools
Whats Hot!