Billy Tea Bush Safaris Info
BILLY TEA BUSH SAFARIS:
Billy Tea Safaris is a locally owned operator, which operates small personalised tours to Cape Tribulation. Your naturalist guides have extensive knowledge of flora, fauna, history of the area and aboriginal culture, which will ensure you day will be a memory of a life time.
Why we like it?
Custom built air-con Safari vehicle
Exotic fruit & Billy Tea
Passionate knowledgeable guides
Freshly cooked lunch
Small Personalised tours - maximum 14 guests
Exclusive freshwater swim at Emmagen Creek
Exclusive tour 4WD only Bloomfield Track
Departures:
Cairns from 7am and returns 6:30pm
Northern Beaches from 7:20am and returns 6:00pm
Port Douglas from 8:20am and returns 5:30pm
Your tour includes:
Environmentalist driver / guide
Courtesy hotel pick-up and return
Scenic coastal drive
1 hour Daintree River Cruise and morning tea
Alexandra Range Lookout
Guided National Park elevated boardwalk tour
Hand feed kangaroos
Tropical BBQ lunch (please advise of any dietary requirements)
Walk on Cape Tribulation beach or Botanical Boardwalk (swimming is allowed seasonally)
Your Day:
Drive north along the scenic coastal route along the Captain Cook Highway learning about the history of the area and admiring spectacular views of the coast line and Coral Sea.


Stop at the Majestic Daintree River for Morning Tea before enjoying a guided River Cruise on the Daintree River. Learn of Estuarine Crocodiles, mangrove forests and endemic wildlife.


Ascend the Alexandra Range and pause for a panoramic view of World Heritage Rainforest merging with the azure colours of the Coral Sea. Experience the rainforest on one of the guided elevated Boardwalks.


Travel onto Lync Haven animal refuge where you have the opportunity to hand feed a kangaroo and get up close to some of Australia's wildlife. Enjoy a gourmet barbecue lunch with freshly prepared salads in a beautiful rainforest setting restaurant.


Travel through spectacular Rainforest as you pass Cape Tribulation and continue along the 4WD Bloomfield Track through to Emmagen Creek. Time for a refreshing rainforest stream swim, in crystal clear freshwaters.


Visit Cape Tribulation Beach . Stroll along the beach and boardwalk to the photographers' platform overlooking the mountains and coast where the 'Rainforest meets the Reef'


Time permitting stop at the Daintree Ice Cream Factory. Your taste buds will be tantalized with exotic tropical fruit home-made ice cream. Sample unique flavours, such as Black Sapote, Soursop, and Coconut just to name a few. (Additional cost)


After a short afternoon refreshment stop, cross the Daintree River by cable ferry and begin the homeward journey.
Please Note: This tour runs in reverse occasionally.
What to Bring:
Comfortable clothing & footwear
Water bottle
Swimmers & towel
Sunscreen and insect repellent
Camera
Money for Ice cream (Subject to time)
GOOD NEWS: All payments made to Travstar do not incur a credit card surcharge.

Travellers Tale:
Billy Tea Bush Safari

The day started at seven am with our pick up. Our driver-guide, Chris, met us and introduced himself and our vehicle, Wombat, to us. We then zipped around the city and up to Palm Cove picking up the rest of the group. Chris would introduce everyone as they hopped aboard Wombat and by the end of the first stage of the day there were eleven travelers who came from Australia, Japan, Italy, America, and Britain. What a varied group of travelers we were.
From the very beginning Chris informed us of the history of the area and the natural world that it is made up of. We learnt that Cairns was founded as a port in 1876 to transport the materials being logged and mined in the surrounding areas to their final destinations. In fact Chris was a babbling brook of information for the whole journey. At every point he was able to paint a picture of the history, both European and Indigenous, fill us in on the industrial concerns, tell us about the plant and animal life and even include up to date comments on the politics relevant to our landscape. This made the tour far more than an eleven hour scenic drive because we gained an appreciation for the area that went beyond aesthetics.
And how pretty this part of the world is. From the moment you pass Palm Cove and leave the last fragments of Cairns' creeping suburbs, nature begins to have its 'way with you'. For half an hour we wound up along the coast road towards our first stop of the day, Mossman. To our left we had hills and trees and to our right we had the ocean. We picked a good day to take part in the tour as rain could be seen before and behind us while we were untouched. And that made the views all the more interesting as we got to see the two sides of the area, the blue skies and perfect weather of the brochure and the wet that allows the tropics to survive.
In Mossman we hopped out and stretched our legs next to the magnificent Jamaican raintrees. Chris shared some information about how the trees got to be in Mossman and the church that sits underneath their branches. He also gave a nice overview of Mossman's lifeblood, the sugar cane industry. And it was when he was doing this that another advantage of choosing Billy Tea Bush Safaris to see the North came through; our other travelers began asking questions. The tour was personal and interactive because although we were going to set destinations our opportunity to learn about the area was only limited by our curiosity.
Our next stop was at the Daintree River. Here we had our first smoko, tea and biscuits, before hopping onto a boat for a river cruise. Our guide for this section was a man called Bill. Like Chris, Bill had a thorough knowledge of his surroundings. As we cruised along the banks in search of crocodiles, snakes and birds Bill informed us of the history of the area while using his keen eye to spot wildlife. We were fortunate to see crocodiles raging from nine weeks to six years in age as well as two types of snakes and a beautiful Azure Kingfisher.
Bill's humour was as keen as his eye he managed to throw in as many jokes and puns as facts adding to the enjoyment of the cruise.
After the boat ride we were ferried across the river and into the Daintree Forest. This was my fifth trip to the Daintree and the beauty of the area always humbles me. What was different about this journey was Chris' commentary as it managed to increase my sense of fascination and awe. We were informed that we were now traveling through the oldest rainforest on Earth and that within this World Heritage area the most primitive plant life on Earth can be found. We were literally within a cradle of life.
Billy Tea Bush Safaris Packages
Poseidon & Billy Tea Cape Trib






3 OUTER BARRIER REEF SITES
GUIDED SNORKEL TOUR
RETURN HOTEL TRANSFERS
BLOOMFIELD TRACK
DAINTREE RIVER CRUISE

BASED ON
1 ADULT
4 night Outback, Reef & Rainforest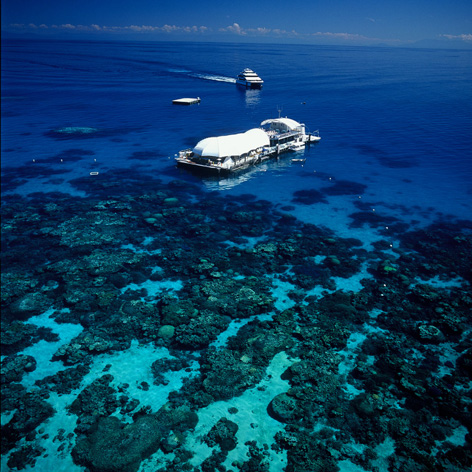 4 NIGHTS @ THE HOTEL CAIRNS & BREAKFAST
LUXURY GREEN ISLAND & OUTER REEF TOUR
EXPLORE CHILLAGOE CAVES & OUTBACK
4WD SAFARI TO CAPE TRIBULATION
FAR NORTH'S UNPREDICTABLE BEAUTY

BASED ON
1 ADULT
Billy Tea Bush Safaris Guest Reviews (103)

Tuesday, July 24, 2018
We booked this tour through travstar. We received great service from travstar and the tour was fantastic.

Wednesday, September 27, 2017
Terrific day out! Very professional but friendly guide who gave us all the information we needed to enjoy and understand the places we visited. Tasty lunch was most appreciated. So glad I chose this small group tour.

Thursday, September 08, 2016
Had a lovely time and the driver was very helpful and friendly. I would definitely recommend this trip.
Read all reviews

Wednesday, July 06, 2016
Thoroughly enjoyed our tour into Daintree Rain Forest.
Very well organised and fascinating and informative commentary on route.

Tuesday, November 17, 2015
I just recently travelled with Billy Tea and had a wonderful time exploring the magnificent Daintree Rainforest and Cape Tribulation. The guides, Matthew and Mick were fantastic and very passionate about the area. We even saw a Cassowary and a chick, Boyd's Forest Dragon, a 4 metre crocodile and lots more. The tropical fruit, damper and billy tea was a nice touch by Emmagen Creek. Will definately recommend others to do this tour if you are thinking of travelling to the Daintree and only have a day to do it!

Monday, July 20, 2015
Very well organised, very informative and enjoyable experience. Our driver/guide was great - he shared his extensive knowledge about the area in a very interesting narrative during the trip. Learned a lot about the Daintree trees and loved the tropical fruit and billy tea with damper at the freshwater pool. Our river trip was also interesting and our driver was most considerate and experienced. Plenty of good food at our lunch stop too.

Tuesday, April 21, 2015
We much enjoyed the day out, swimming especially. Mark and Brendan worked extremely hard to make it a success. Thanks to them.

Monday, April 20, 2015
Excellent daytrip up to Cape Tribulation via Port Douglas and Daintree. Long day but well organised with morning/afternoon tea and a tasty bbq lunch. The dip in Emmagen Creek and the ice cream stop topped off the day. Well worth it.

Monday, January 05, 2015
Excellent Staffs.

Monday, December 01, 2014
Great experience and worth the money to obtain the knowledge and feel the passion

Saturday, September 20, 2014
Thoroughly enjoyed the day, especially the swim at Emmagen Creek.

Monday, June 23, 2014
The day with Billy Tea was a great experience. We really enjoyed our driver/guide, Cathy, who was a great source of information along the way. She grew up in the area where we traveled so that was an added bonus.

Wednesday, March 19, 2014
Kathy was a wonderful tour guide and her knowledge of the area, customs and history made the tour very interesting. Lunch was great too!

Saturday, January 11, 2014
Would recommend this to anyone.

Wednesday, October 09, 2013
It was a great day thoroughly enjoyed the trip!!

Sunday, August 18, 2013
This was a really informative and educational trip - we got so close to wildlife that we will probably never experience again. The guides were very knowledgeable. It was great fun - great value.

Saturday, August 03, 2013
Guide excellent, 4wd vehicle a little rough for the trip

Friday, July 12, 2013
Took care of us very well and felt that we had almost a private tour of the sights. Very good and knowlegable guide.

Friday, June 07, 2013
Our bus tour operator was full of knowledge and very friendly

Wednesday, May 22, 2013
A full day of activities with informative drivers excellent lunch. I would recommend this trip for anyone young and not so young.A wonderful way to see the Daintree rainforest

Saturday, March 30, 2013
I had an awesome day and the tour guide was great!

Saturday, March 23, 2013
Tourguide(s) were very competent and good fun. Would recommend it all over again.

Tuesday, July 31, 2012
We really enjoyed our trip and found Mathew a wonderful guide.

Sunday, July 15, 2012
The rainbow in the rain forest tours. Thanks for a wonderful tour.

Wednesday, July 11, 2012
We had a wonderful host named Fin who made the experience special. Great trip highly recommended.

Tuesday, April 17, 2012
The tour bus & guide were brilliant.The guide provided lots of relevant information and local knowledge.

Monday, April 02, 2012
Very good. Great variety. Finlay as a guide was excellent. Good choice by Natasha.

Thursday, March 22, 2012
I love this tour~
It would be better if provide spray when enter into the rain forest.

Thursday, March 22, 2012
Very entertaining tour. Tour guides very friendly, educated and informative. Recommend it is a must do on a trip to Cairns.


Sunday, February 26, 2012
It was fun and we gain knowledge about plants and animals! It was awesome to swim in the lake and try the tropical fruits and Billy tea!

Tuesday, February 07, 2012
A fantastic day with Matt our guide, on time pick up good comfortable vehicle for the day, good food at BBQ lunch and enough stops during the day. Would definatley recommend this trip, thanks Matt.

Wednesday, January 11, 2012
Had a really great time worth the trip. Very nice staff well looked after well worth it.

Tuesday, January 03, 2012
Thouroughly enjoyed the tour. A great day out,well run, well organised, I would highly recommend to anybody.

Thursday, December 29, 2011
John was an excellent guide bringing all of his skills and knowledge to bear on this most enjoyable day out (and he cooks a mean steak too!!)

Thursday, December 22, 2011
Great BBQ lunch and guide was very fun and informative. Busy day with lots to see and do.

Wednesday, November 23, 2011
Could not fault it....
Our guide Matt was entertaining and informative and will highly recomend the tour to friends.

Tuesday, October 11, 2011
Good day, our guide name was Flynn and was very knowlegable about all the areas we visited. Any one wishing to get a brief understanding about the rain forest this is a good trip to take. The lunch and snacks supplied was very good.

Monday, September 05, 2011
A very long day out but very worthwhile. Our driver and guide was full of information and did a great job all day.

Friday, August 26, 2011
'Quality of Facilities' only gets a 'Good', the reason being that it was in the middle of the Tropical Rain Forest for God's Sake! The reality is that 'Everything' about this trip was 'Excellent'. John our Guide/Driver was knowledgeable without being over the top in terms of facts or figures and his laconic sense of humour was a bonus. My wife and I, both in our seventies, got so much out of the day. We saw snakes sunbaking on tree limbs overhanging the Daintree River, Kookaburra, Kingfisher and Crocodile (4), one particularly mean looking dude who, we were advised, had never been argued with in at least the last fifty years! On land we enjoyed the exotic fruits of Tropical North Queensland and Billy Tea at Cape Tribulation, hand fed Wallaby and Kangaroo and were treated to a brief glimpse of a Cassowary, truly a day to remember.

Monday, June 27, 2011
Good food, friendly service and amazing scenery

Friday, June 10, 2011
the tour operator was knowledgeable on all aspects of the rainforest making it a trip well worth doing.

Monday, April 25, 2011
A thoroughly enjoyable day. The guide was both amusing and informative.

Monday, April 04, 2011
we could not have asked for a better infomed guide. Fin was fantastic. He was someone who enjoyed his job and enjoyed showing and telling everyone about the area. Very exciting to see a cassowary in the wild.

Wednesday, March 09, 2011
Excellent - Very enjoyable day. Rained all day but still able to complete most of the activities - worked around the weather.

Monday, February 28, 2011
Very enjoyable trip, and saw a lot of beautiful scenery. Would have preferred to have spent more time at Cape Tribulation and cut down lunch time. The air conditiner seemed to struggle in the humid conditions.

Saturday, November 27, 2010
we enjoyed the day,though commentary not able to hear properly & air con not always cool enough, but seeing cassawary father & 2 chicks + 1 female as well boat across looking for crocs etc rain forest & cape tribulation overall we enjoyed our day all good & would recomend

Sunday, November 21, 2010
This adventure was one of the highlights of our holiday.

Wednesday, November 10, 2010
Great experience all round fabulous tour guide and locations

Friday, November 05, 2010
great day very imformative

Friday, October 15, 2010
Matthew of the tour guide was very knowledgeable about the various plant life in the Daintree/Cape Tribulation area.

The fruit they prepared in the middle of Daintree area was absolutely beautiful and tasty.

Tuesday, October 12, 2010
Andrew had a lot of knowledge about the area and the local wild life and plants etc.

Thursday, September 23, 2010
Absolutely fantastic experience!

Thursday, September 23, 2010
Andrew was very good. Full of information enjoyed it very much.

Wednesday, September 01, 2010
The tour guide,John,was fantastic. He was very informative and had a great sense of humour and it was a fantastic day.

Saturday, July 03, 2010
Great service and guide.Very interesting and enjoyable day (all 11+1/2 hours!)

Wednesday, June 23, 2010
A great day from beginning to end. Enjoyed the tropical fruit tasting

Thursday, May 20, 2010
Absolutely loved the whole day and our guide was knowledgeable, friendly and fun.

Monday, April 19, 2010
Your guide was very knowledgeable, amusing and helpful - would certainly recommend this tour to my friends

Wednesday, March 31, 2010
MATTHEW THE DRIVE/GUIDE WAS EXCELLENT AND MADE THE DAY VERY ENTERTAINING

Tuesday, March 09, 2010
Everything was perfect. Many thanks especially to our guide Matthew.

Wednesday, February 24, 2010
we had a great time.Mat was an excellent tour guide. With really good local knowledge this is not a critism but to much food towards the end of the day.

Monday, February 01, 2010
A great day out - very knowledgeable staff - and a great swim in the rain forest.

Monday, December 14, 2009
Pick up on time, beautiful seaview, informative rainforest guide, managed to see some junior crocs during the cruise. Kids love feeding the kangaroos and hugging the koalas. One shortcoming though, the BBQ steak for lunch were only meant for adults, kids were told to have only the sausages?!

Sunday, November 29, 2009
Extremely happy with everything. Highly recemend your service to all. kind regards Doug Sparkes Wonderful personal service.

Tuesday, September 15, 2009
Great trip and heaps of information on the day - well done!

Friday, August 28, 2009
A great day out - our guide was really well informed and interesting. We loved the whole experience.

Monday, August 24, 2009
A well run trip with a very good guide in Mathew. Very worthwhile and I would recommend

Wednesday, August 12, 2009
Fantastic, defintely one of the trip highlights. Guide was fun and knowledgable and the pace of the tour was perfect. I would recommend this tour to anyone.
Thanks

Wednesday, August 12, 2009
Excellent day trip. Andrew & John (the drivers) were extremely friendly and informative.

Friday, July 31, 2009
The guide was very infomative and knowledgeable

Tuesday, July 28, 2009
ALSO ANOTHER GREAT DAY FRIENDLY GUIDE WITH LOTS OF INFO ABOUT EVERTHING FROM PLANTS TO AREAS TO SWIM SAFLEY WAS A FUN DAY

Sunday, July 19, 2009
An outstanding tour. Andrew, our naturalist guide, shared so many bush stories and tips and seemed to have an answer to every question. The safari bus was unreal and we really enjoyed having a swim at Cape Tribulation, tasting the yummy exotic fruits and billy tea, and definately the Daintree River Cruise where we spotted three crocs and two snakes! An unforgetable experience.

Sunday, July 12, 2009
Fabulous day. The guides were very informative. Really educational for children as well

Thursday, July 09, 2009
Finn our guide was fabulous, very informative and friendly, the small group size meant everyone participated well. We saw much more than if we had driven up ourselves

Monday, June 22, 2009
Tour guide was very good and gave us lots of information about the area.

Monday, April 06, 2009
Hi again - just got back from the Billy Bush Safari and it was very nice.The tour was a good mix of different experiences and the guide was quite knowledgeable.

Thursday, April 02, 2009
very knowlegable guides - big day - make sure your ready for it - keep in mind you need to keep to a time table. Great way to see the fauna & flora of the area and other people from around the world

Sunday, March 22, 2009
A great day out -guides extensive knowledge of the area made a real difference

Sunday, March 01, 2009
I enjoyed the Billy Tea Safari. The best part was when our guide took us on the walk through the Rainforest and was able to point out plants and animals. This was exactly what I wanted: details about why this Rainforest is so special. The lunch, fruit, and ice cream were great. A very enjoyable trip.

Sunday, March 01, 2009
A cracking day out John the tour guide was very Knowledgeable with the area

Tuesday, January 20, 2009
A great trip. Guides were excellent.

Thursday, December 18, 2008
The guide is very knowledgable, friendly. We learnt allow from him on the Rainforest in Australia.

Thursday, October 30, 2008
Loved this trip very well organised. Never a dull moment. We loved the walk thruogh the Dantree Rain Forrest. The food was good and the trip up the river. The best bit was the swim in the fresh water creak. Brilliant Day.

Tuesday, October 14, 2008
The Tour guide was excellant great day all round. The food was excellent.

Thursday, October 02, 2008
Fabulous day out. Had a wonderful time and will remember it for many years to come.

Sunday, September 14, 2008
Smaller groups , so a more personal experience. Our guide was brilliant .
Thanks to carolyn for recomending this tour

Sunday, August 17, 2008
Enjoyed every minute. Very professional team.

Tuesday, July 22, 2008
A great experience from the time of pickup until being dropped off after a very informative fun day.

Tuesday, July 22, 2008
Good tour with a friendly guide who gave out lots of important information on the \\\"Rainforest\\\" etc

Thursday, July 10, 2008
knowledgable guide made this an experience to remember

Thursday, June 26, 2008
The afternoon tea by the riverside was wonderfull.

Tuesday, May 20, 2008
We could not have had a more wonderful day. Our guide Mathew was a pleasure to be with and an excellent knowledgeable guide. The rainforest and Cape Tribulation were more beautiful than we could have imagined. It was a full, fabulous day.

Thursday, January 17, 2008
Very enjoyable day out, it was a very wet day, but we still enjoyed.

Thursday, January 10, 2008
we were looked after realy well and I would do the same one again when we come back. Nothing was a problem for them and I will be telling all my friends about it!

Friday, January 04, 2008
Hi Emma,
Just letting you know we had a fantastic time on our tour with Billy Tea Bush Safaris. I would definitely recommend this tour to other tourists. Our tour guide Ron was incredibly informative (and funny) and it was a great experience, the hi-light of our trip to Port Douglas.

Thanks for your assistance,

Laurelle McConachy


Thursday, November 29, 2007
A great way to see the Daintree. A very knowledgeable guide. The swim in Emmagen Creek was a definate highlight.

Wednesday, November 21, 2007
We were lucky enough to see a crocodile and a cassawary which is rare. The driver was good fun.

Thursday, November 15, 2007
Had a wonderful time and will recommend you to everyone. Our tour guides were very informative and made it a very enjoyable trip for everyone. Special thanks to Ron for a great tour. Thank you for a wonderful day. Mark and Julie

Friday, November 02, 2007
I had a great time. It was better than a trip to the zoo as we saw the critters in their natural habitats. We saw a crocodile at the beach at Cape Tribulation - He opened his mouth and hissed at us. The kids enjoyed feeding the kangaroos. It was a good trip for all ages.

Thursday, November 01, 2007
Very enjoyable, informative day, friendly service, excellent b-b-q lunch and good company

Wednesday, October 31, 2007
Great driver, good commentaries. Small group numbers and sensible drive/rest periods - most impressed all round. The whole day was memorable.

Thursday, October 25, 2007
Fantastic day, our guide Chris was brilliant, he knew a lot about the area and life style of the people and wild life and flora of the Tropics. Well worth the money.

Wednesday, October 17, 2007
A great big thanks to Chris who made this trip outstanding. I learnt so much fron him and he went out of his way to be helpful and to make sure that we were all enjoying ourselves
Billy Tea Bush Safaris Videos (1)
Billy Tea Bush Safaris Rates
*** SPECIAL RATES - All prices shown in Australian Dollars
Prices valid from now until 31 March 2020
One Day Safari
Adult
Child
Family
Cape Trib Safari - SPECIAL!
$205
$175
$695
All prices shown in Australian Dollars
Prices valid from now until 31 March 2020
One Day Safari
Adult
Child
Family
Australian Senior/Pensioner Rates
$200
$175
n/a
Cape Trib Safari - SPECIAL!
$205
$175
$695
TERMS
Child Age = 0-14 years
Family = 2 Adults & 2 Children
CURRENCY CONVERTER
WE DO NOT CHARGE BOOKING FEES OR CREDIT CARD SURCHARGES
Billy Tea Bush Safaris Location Map
Billy Tea Bush Safaris Simple Enquiry
Need Help With Your Enquiry
Our Cairns Office is Currently Open
Call one of our friendly local consultants to help with your enquiry over the phone.