Click on Map Icons to View More Info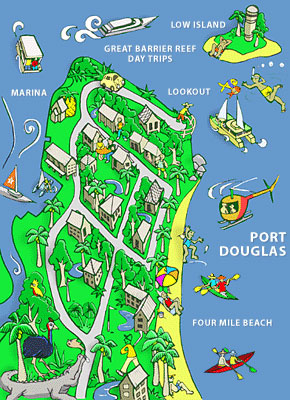 Top 10 Articles
2 Fish Seafood Restaurant
4WD Safaris
Atherton Tablelands
Bally Hooley Train
Be Cass-o-wary!
Beaches Cafe
Bistro H by Harrison's
Cairns City
Cassowary Coast Overview
Cook Family Bama Way Experience
Port Douglas Region Guide
Click Images to view gallery for this subject
Low Isles
Updated: 21-Jun-2016
Low Isles offers everything you can dream of in a tropical island paradise. From the moment your luxury catamaran moors in the calm waters of the island's picturesque lagoon, a host of reef activities awaits you.
What makes it great?
Idyllic Island without crowds

Turtle haven

Great for first time snorkellers

Expert Marine Biologist advice


Situated 15km north-east of Port Douglas Low Isles is a 4 acre coral cay surrounded by 150 different species of hard corals dominated by 15 species of soft corals. Living amongst the corals is a large variety of fish, molluscs, sea cucumbers and other animals.

Colourful blue, green and purple parrotfish are a common sight as well as angelfish, damselfish, anenomefish (Nemo!), trevally, rabbitfish, sweetlip, moon wrasse and fusilleers, just to name a few!

At least seven species of seagrasses grow on the intertidal sandflats of Low Isles, providing a home and food for such animals as sea cucumbers, the attractive spidershell, as well as rays, green turtles and dugongs.
Edit This Page
Edit Page Content
Post Comment