Home >
Flames of the Forest
Click on Map Icons to View More Info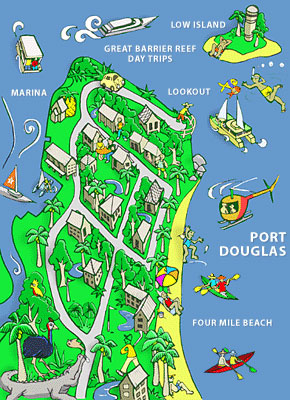 Top 10 Articles
2 Fish Seafood Restaurant
4WD Safaris
Atherton Tablelands
Bally Hooley Train
Be Cass-o-wary!
Beaches Cafe
Bistro H by Harrison's
Cairns City
Cassowary Coast Overview
Cook Family Bama Way Experience
Port Douglas Region Guide
Click Images to view gallery for this subject

TRAVSTAR TEAM

FLAMES OF THE FOREST

MAGICAL ATMOSPHERE

RAINFOREST DINING

EXQUISITE FOOD

ABORIGINAL CULTURE
Flames of the Forest
Updated: 03-May-2017
Authentic Aboriginal Culture in the rainforest combining story telling and music is offered on Tuesday and Thursday nights.

On Saturday nights the focus is on Romance. Perfect for honeymooners, small wedding receptions, lovers of nature and delicious food.

The travstar team escaped the office last Thursday for a night of adventures at Flames of the Forest...
We were kept guessing as to the whereabouts of our dining location as we took a dirt track off the highway to a special clearing in the rainforest lit up by candles and tiki flares. A huge candleabra and lit up trees added to the mystical atmosphere.
We enjoyed a welcome glass of champagne plus really tasty oysters before being suprisingly greeted by a local Indigenous fella who chatted to us very lively in his native language before showing us to our beautiful dining location.
Set beside a flowing creek the location was magic. Candles were lit up along the stream and it was awesome to have this as our backdrop to such a wonderful dinner. The dishes served were out of this world! Pumpkin & wattleseed bush damper, crocodile & mango on coral lettuce, rocket & toasted macadamia nut salad, locally caught tiger prawns with jackfruit remoulade, it was weird but wondeful at the same time!
During dinner two local Aboriginal brothers Bilgamu and Gurrbu a.k.a Gary and Robert introduced us to some Aboriginal culture with a Dreamtime story about the duck, water rat and platypus. I don't want to give the story away so you'll have to visit Flames of the Forest if you want to hear how the platypus was created.
It was a true cultural experience and even moreso to be listening to the story in such untouched and significant surroundings. The atmosphere was just beautiful as the lights and power turned off for a few moments so we could enjoy the sounds of the rainforest at night and the peacful running of the stream nearby...

Edit This Page
Edit Page Content
Post Comment